October 1, 2017
Author: Mychal Wynn (Northeastern '79)
Editor: Mychal-David Wynn (Amherst College '13)
October College Planning Newsletter
FAFSA
The FAFSA filing period opened today for all high school and college students applying for financial aid for the 2018/19 academic year. Please click onto the following link for a comprehensive overview of the FAFSA: Completing the FAFSA.
Google Classroom Update
September was a great introductory month for our College Planning Cohort Google Classrooms.
October will bring two important changes:
Assignments will be posted on the first of each month and close on the last day of the month.
All assignments and postings will receive a Pass or Fail grade so that parents will be aware of their student's participation.
Guilford County School First Generation Cohort
We would like to welcome the new high school juniors and seniors, and their parents, to the GCS First Generation Cohort. We had a great meeting and look forward to our next meeting on Saturday, October 21 (9:00 am – 1:00 pm). We encourage all participating students to complete the current assignments in preparation for our next meeting. Please plan to arrive on time as there is a great deal for us to accomplish during our short 4-hour meeting time.
Florence County School District 3
We had a great September meeting with Lake City High School seniors, and a great boot camp with Lake City High School Early College students. FCSD3 Cohort students may continue to receive assistance from Ms. Martinez between monthly meetings. FCSD3 Early College students may continue working with Ms. Singletary to complete the boot camp activities.
Our October 7, LCHS Cohort meeting will be devoted to assisting students and parents with completing the FAFSA. We will host a morning session from 9:30 am – 11:30 am and an afternoon session from 12:30 pm – 2:30 pm.
You must bring the following information:
2015 Federal Tax Returns (Parents and Students)
Social Security Number and Driver's License (Parents and students)
Email Address (Parents and Students)
Please email cpc@collegeplanningcohort.com to confirm your participation.
Turner Chapel AME Church Senior Cohort
The Turner Chapel AME Church high school Senior Cohort will meet on Sunday, November 12, and Sunday, December 10 in Room 182, immediately following worship service. All participating students and parents are required to attend. Following a short presentation, students and parents will meet with their Small Group Coaches.
Turner Chapel AME Church, The Next Episode
Please mark your calendar. Due to a conflict with Women's Day, The Next Episode will not meet during October. However, all high school juniors and seniors are invited to attend the final two Next Episode meetings of 2017 on Sunday, November 12, and Sunday, December 10 (9:30 am in the Boardroom). All participating cohort juniors and seniors are required to attend.
WVICC Cohort
We are excited to begin a new cohort, sponsored by Bishop Adrian Starks and Pastor Shandi Starks, of the World Victory International Christian Church in Greensboro, North Carolina. We had a great overview meeting and look forward to all interested students registering in the WVICC College Planning Cohort Google Classroom.
Mark Your Calendar for the 8th Annual Turner Chapel AME Church College Fair
Over 50 colleges and universities will be participating in the 8th Annual Turner Chapel AME Church College Fair on Saturday, October 28, 2017 from Noon until 3:00 pm. College planning and financial aid workshops and resources will be available to assist students with identifying postsecondary pathways and scholarship opportunities.
I will be presenting a pre-College Fair workshop on Scholarships, Financial Aid, and Making the Right College Choice from 11:00 am – Noon in the Turner Chapel AME Church Chapel.
Click here to register: http://ypdvillage.wixsite.com/collegefair
How is your school year coming?
After several weeks of school and getting to know your teachers and their expectations, each student must pause for self-reflection and self-assessment. Begin by reviewing your résumé. What is the impact you wish to have on your résumé as a result of your first semester academic performance (e.g., GPA, class rank, and SAT/ACT scores)?
Important academic questions:
What academic goals have you set and will you be able to achieve those goals in each of your classes?
Will you need academic support?
Are you organized and have you established an effective study routine?
Have you put myself into a position of being well prepared for tests and quizzes, and to complete and submit all assignments?
What extracurricular activities have you become involved and what leadership roles have you accepted?
Important leadership and community service questions:
Are you involved in the types of clubs and activities that will further define your 'brand?' (e.g., athletics, math and science, music, dance, community advocate)?
Have you identified the leadership roles you plan to pursue (e.g., captain, officer, founder, coordinator)?
Have you identified meaningful community service aligned with your brand (e.g, coaching youth sports; tutoring students in my passionate areas of math, science, dance, music, art; mentoring youth to reduce discipline infractions or gang involvement)?
Do you have a clear college and scholarship plan to distinguish yourself in the areas of community service and leadership?
National College Planning Cohort
We will no longer post activities in our monthly newsletter. Students, in grades 9 – 11, who registered for our national college planning cohort in 2016, may visit our website, http://collegeplanningcohort.com/index.php/monthly-activities/. You will have the opportunity to continue downloading monthly activities throughout 2017 at no additional cost. Students who desire to participate in our College Planning Cohort Google Classroom may register for $199.95 per semester or purchase a discounted registration of $349.95 to cover the 2017/18 academic year.
High school seniors who are in need of immediate help, may contact our offices to set up a 30-minute free consultation (678-395-5825) or email cpc@collegeplanningcohort.com.
What are the benefits of the College Planning Cohort Google Classroom?
Through our research, the Google Classroom platform offers many benefits to our program:
Documents are securely maintained on the Google server and automatically save
Documents may be securely shared with parents so that students, parents, facilitators, and cohort leaders are always aware of current actions and student work
We are cultivating a synergistic exchange of ideas, hopes, dreams, and college/career aspirations between students as they post comments of what they are learning and how their college plans are taking shape
By serving as facilitators, parents, teachers, counselors, or mentors will become part of a national college planning support network for students and families
We are providing more focused guidance as we assign supplemental activities based on each student's dreams, aspirations, and body of work
We are providing opportunities for former cohort students to serve as 'guest lecturers,' to share their experiences and provide greater insight into the impact of the activities on cohort students' college and scholarship outcomes
Would you like to start a cohort?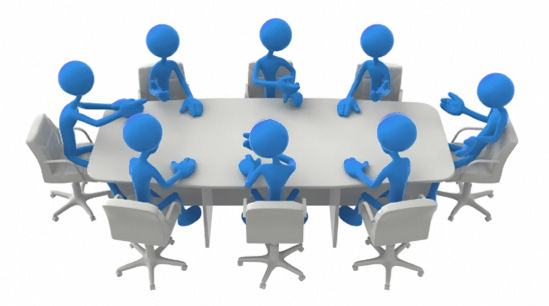 While individual students may join our National College Planning Cohort Google Classroom, any group of 5 or more students may form a cohort and we will design a classroom for the student group or community-based organization. While students will complete the same activities, the class will be monitored by a facilitator (e.g., parent, coach, mentor, counselor, teacher, etc.) from the sponsoring group. Cohorts may be formed around a grade level (9 – 12), group (e.g., Boy/Girl Scouts, Boys and Girls Club, YMCA, after school program, etc.), or organization (e.g., fraternity, sorority, Jack and Jill, etc.).
Have a Question?
Contact us at:
Phone: (678) 395-5825
Email: cpc@collegegplanningcohort.com
Website: www.collegeplanningcohort.com
Mail:
College Planning Cohort
C/O Foundation for Ensuring Access and Equity
P.O. Box 70457
Marietta, GA 30007